Landscape architecture and forestry
Munro Landscape specialises in rural design, with expertise in forest and woodland related design and environmental projects. Design work covers a broad range of scales, from garden design to new woodland schemes, with a particular interest in community and charity projects and the development of inclusive landscapes.
PASSIONATE ABOUT DESIGN...
and privileged to be a part of the landscape and forestry professions. Munro Landscape seeks simplicity in all of it's work and practicality in it's application. A hard working ethos, with an enthusiasm for the detailed aspects of construction, we love to be outside and our desire is that our work will inspire a love for spaces and places in those who use them.
Sensitive design for all scales of project within the rural landscape, from small car parks to new holiday cabins sites.
Connecting people to landscape, with a particular interest in accessible design solutions for trails, viewpoints and interpretation provision.
Joyful play spaces, creating nature connection for all ages and abilities through trails, play parks and school grounds projects.
Developing beautiful settings, rich planting schemes, outdoor rooms and social spaces for private gardens and grounds.
Undertaking Landscape and Visual Impact Assessment (LVIA), site monitoring and visualisations for a range of developments.
Guidance through Forestry Grant applications and all services from planning to planting and woodland aftercare.
We believe in a creating connection to nature, developing design which is sensitive to landscape and which fits with site, setting and sense of place.  Design in a rural setting can contrast and surprise, grow seamlessly from its surroundings, or simply seek to enhance the essential qualities of the landscape.  We undertake a wide range of design solutions from small viewpoints, gardens and school grounds to masterplanning for new holiday cabins sites and large-scale woodland design.  We have a particular interest in seeking solutions which allow inclusivity for all and always strive to weave accessibility into rural projects, to open up natural places to all users wherever possible.
Chartered Landscape Architect
Kelda Platt set up Munro Landscape in 2010 following 7 years working for the Forestry Commission in England. Kelda is a Chartered member of the Landscape Institute and has specialist experience in the area of environmental and rural design. This experience also covers social and community developments, community consultation, play spaces, detailed garden design and Landscape and Visual Impact Assessment.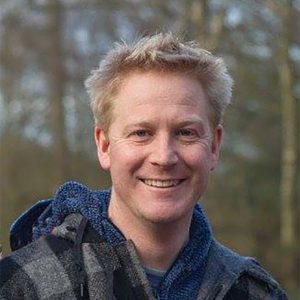 Simon brings to Munro Landscape over 20 years of practical forestry work and the planting of over 20 million trees, undertaken through various roles for Forest and Land Scotland and Forestry Commission England.  Simon's skills range from Forestry and Project Management to Contract Management and Forest Design, with expertise in forest management, forestry grant scheme applications and harvesting and marketing operations, as well as a range of recreation and habitat management projects.